In honor of Labor Day, TFCU branches will be closed Monday, September 7. As always, you have 24/7 access to your accounts with Home Branch and Home Branch Mobile. We hope you have a safe and happy holiday!
Continue reading
Newly updated! Big financial decisions can be stressful, so we want to make it a little easier. With
20 new calculators
, you are in the driver's seat and can use the slider bars to change the amounts and terms easily to fit your budget.
Continue reading
Investors, including high-level professionals who are experts in their field, may not feel confident about their investing abilities. If you're one of them, here are some questions to ask yourself to help you gain investing confidence.
Continue reading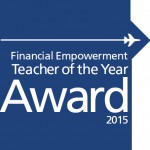 Tinker Federal Credit Union's mission is to help our members achieve their goals and realize their dreams. We know that in order to do that, people need to be empowered financially. We want to acknowledge and reward educators who are making a difference by teaching personal finance in the classroom. TFCU will be awarding a $1,000 prize to a deserving teacher in Oklahoma.
Continue reading