Get a start on spring with your next big home improvement project. Lock in a 1.99%* introductory APR for 12 months on a Home Equity Line of Credit (current APR 3.20% to 7.70%**) and get started landscaping and remodeling your home.
Continue reading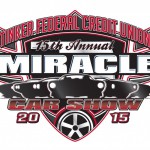 TFCU's 15th Annual Miracle Car Show will be held Saturday, April 25, at the credit union's operations center located at 4140 W. I-40. The event starts at 9:00 a.m. and goes until 3:00 p.m. All proceeds from this popular event benefit Children's Miracle Network Hospitals.
Continue reading
Are you shopping for a car or truck? Well, we know that is no simple matter so we want to help you avoid buyer's remorse by making important financial decisions before signing on the dotted line. TFCU will be hosting a free workshop on Thursday, March 19, from 6-7:30 p.m. in the Tulsa Branch Community Room (8920 E. 61st St., Tulsa, OK 74133). Snacks will be provided. Please sign up at the Tulsa branch (8920 E. 61st St.) or email Bailey at brooksb@tinkerfcu.org.
Continue reading
Certain payees, such as tax entities, are not included in the BillPay options on Home Branch because those payments cannot be guaranteed. Please do not schedule a tax payment through the Home Branch system. We would not want you to experience the inconvenience of the payment being rejected.
Continue reading