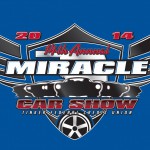 TFCU's 14th Annual Miracle Car Show will be held Saturday, April 26, at the credit union's operations center located at 4140 W. I-40. The event starts at 9:00 a.m. and goes until 3:00 p.m. All proceeds from this popular event… Continue reading →
The average tax return for the past two years has been nearly $3,000, according to IRS.gov. That's a nice lump sum to receive all at once. While it can be tempting to splurge on the fun stuff, you might be better off putting a refund toward "needs" rather than "wants," and make that money really work for you. Here are some smart ways to use the money if you anticipate a refund.
Continue reading
The Better Business Bureau is warning people who use cell phones about a simple "
one ring
" scam. It preys on curious minds and missed calls.
Scammers are using auto dialers to call thousands and thousands of cell phones. They let it ring once, and then when you look to see who called, some may call that number back and then you are automatically going to be charged $29 additional on your phone bill.
Continue reading
The Annual Shareholders' Meeting will be held Saturday, April 5, 2014, at Rose State College Communications Center (Performing Arts Theater) in Midwest City. Registration will begin at 1:00 p.m., and the business meeting will begin at 3:00 p.m. Plan to come, visit with your volunteers and hear about the progress of your credit union during 2013.
Continue reading