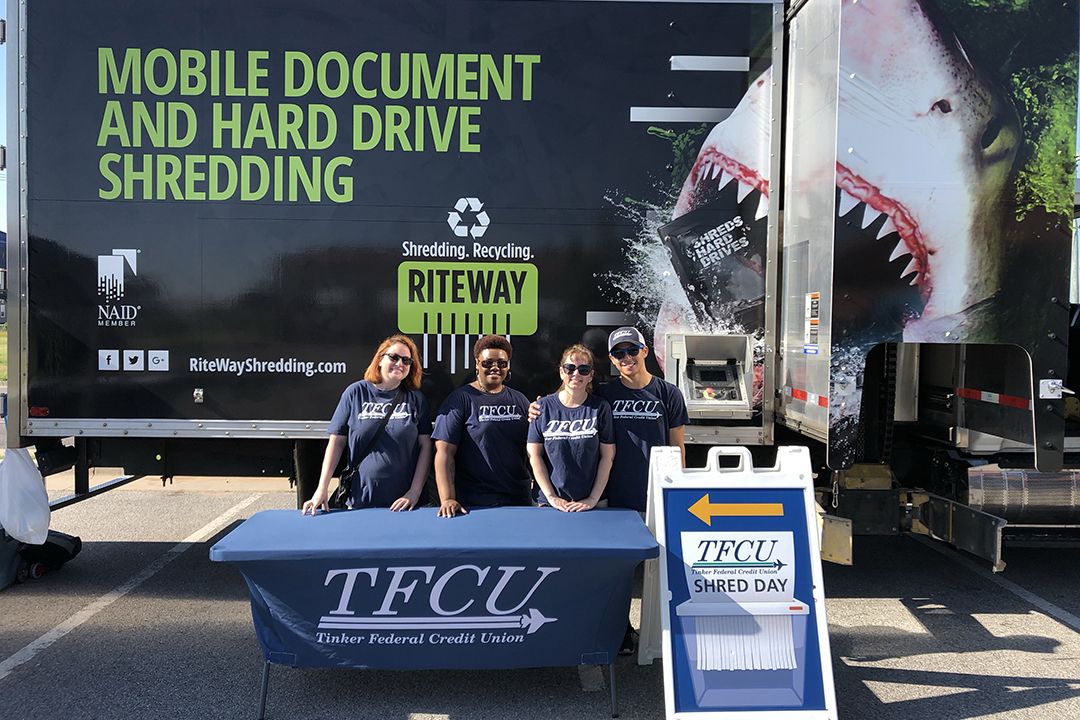 Take Advantage of Shred Days
A common scam called dumpster diving is one of the primary ways criminals obtain information to perpetrate identity theft and other fraudulent activity. These criminals sift through trash to obtain personal information from discarded documents.
To help our members securely dispose of unneeded paperwork containing personal information, TFCU will host shred days at several of our branches. Each shred day is from 9 a.m. to 11:30 a.m. The 2020 shred days will be at the following branches:
April 18 – MWC Branch (6501 Tinker Diagonal, Midwest City, OK)

(Rescheduled to May 30)

May 16 – Metro Tech Branch (1800 Springlake Dr., Suite 200, Oklahoma City, OK)

(Rescheduled to July 11)

June 13 – Norman West Branch (301 36th Ave. NW, Norman, OK)
July 18 – North Rockwell Branch (13300 N. Rockwell Ave., Oklahoma City, OK)
August 8 – Moore Branch (400 SW 6th St., Moore, OK)
September 12 – Edmond East Branch (3141 S. Bryant, Edmond, OK)
October 17 – Southwest Branch (9601 S. Pennsylvania, Oklahoma City, OK)
To accommodate everyone on shred days, please limit the amount of paperwork you bring to three boxes (approximately 18 inches by 12 inches) per person.
In the event of inclement weather, for the safety of our members and employees, TFCU may delay or cancel a Shred Day event without notice.