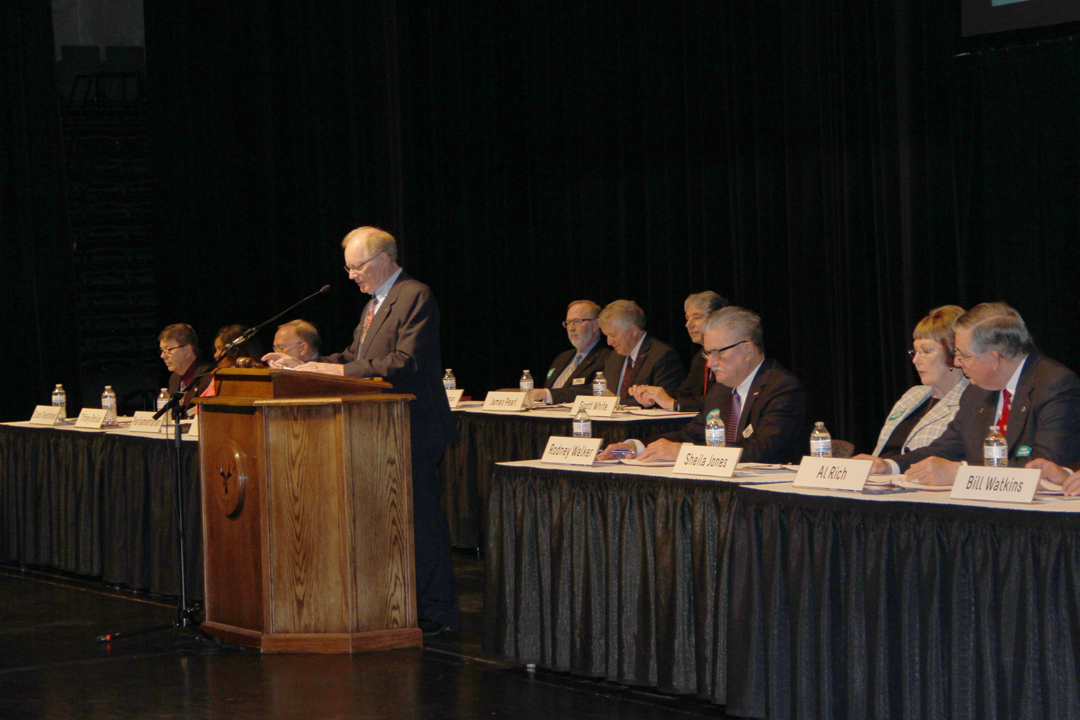 TFCU Volunteer Board Nominees
This fall, the Nominating and Elections Committee will nominate one candidate from TFCU's membership for each open position on the Board of Directors. Those nominees will be announced in the January 2018 issue of Money's Worth.
TFCU members who are not selected by the committee, but would like to run for election, may pursue nomination by petition. Petition packets will be available in TFCU branches on December 28, 2017, and members will have until February 9, 2018, to collect signatures from 500 TFCU members. Signatures from individuals who are joint owners on TFCU accounts, but who do not have a primary share account of their own, are not valid.
Petition forms with at least 500 valid signatures, along with the forms stating the candidate's biographical information and statement of qualifications for office, must be returned to a TFCU branch by the February 9 deadline. All required forms will be included in the petition packet.
If there are no nominations by petition, the candidates nominated by committee will be elected by acclamation at the 2018 Annual Shareholders' Meeting. If there is at least one nomination by petition, an election will be held during the meeting.
The 2018 Annual Shareholders' Meeting will be held Saturday, April 7, 2018. Registration begins at 1 p.m. at Rose State College Hudiburg Chevrolet Events Center in Midwest City, with the business portion of the meeting beginning at 3 p.m.