TFCU Members Get Discount on TurboTax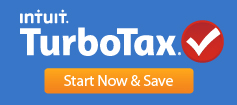 If you love the ease and convenience of filing your income tax return online, you can take advantage of TurboTax Online and get a member discount. The service includes over 100 valuable tools to help you manage your tax needs and offers all TFCU members a lower rate on TurboTax Online federal products. Start now and get an idea how big your refund will be.
Finish at your convenience when you have your W2s and final tax information. To receive the discount,
click here
. If you go directly to TurboTax, you will not receive the discounted price.
Free Edition (1040EZ & Simple Returns)
Free Federal
Free State
Deluxe (maximize your deductions)
$29.99 Federal (discounted from $34.99)
State additional $36.99
Premier (investments & rental property)
$44.99 Federal (discounted from $54.99)
State additional $36.99
Home & Business (personal & business in one)
$74.99 Federal (discounted from $79.99)
State additional $36.99
Military (for military & family)
E-1 to E-5
Free Federal and State using Free Edition and Deluxe
E-6 to E-10 & Officers
$5 discount on Federal products
Free e-file included on all products. Discounted prices are subject to change without notice.