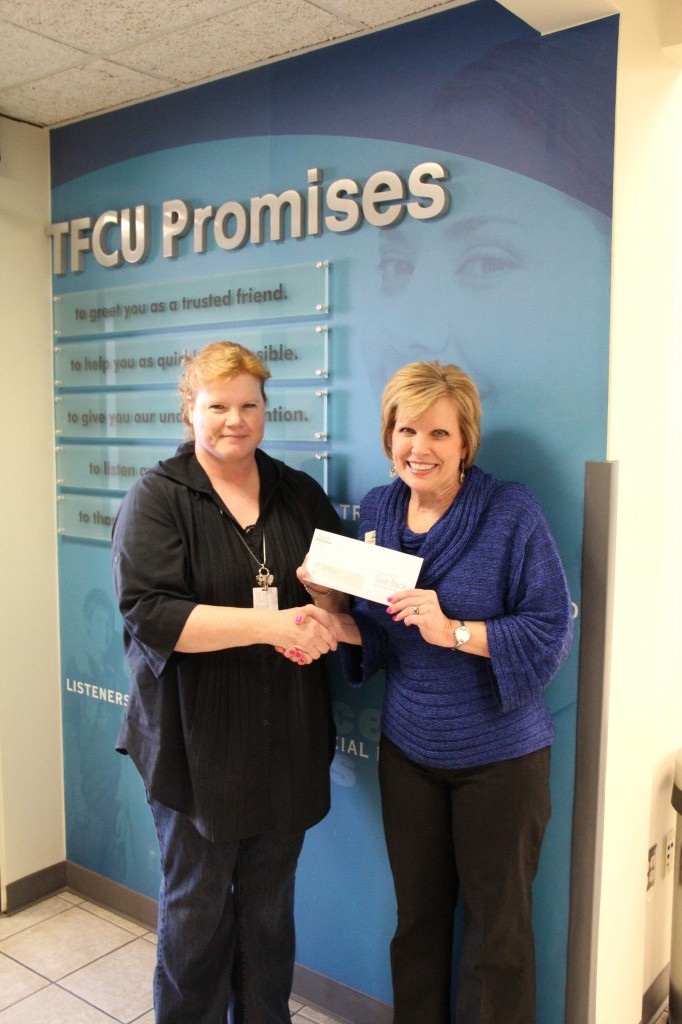 TFCU Give Back Winner Surprised Speechless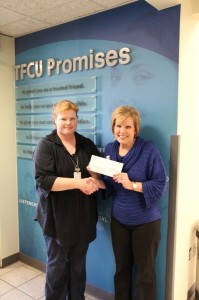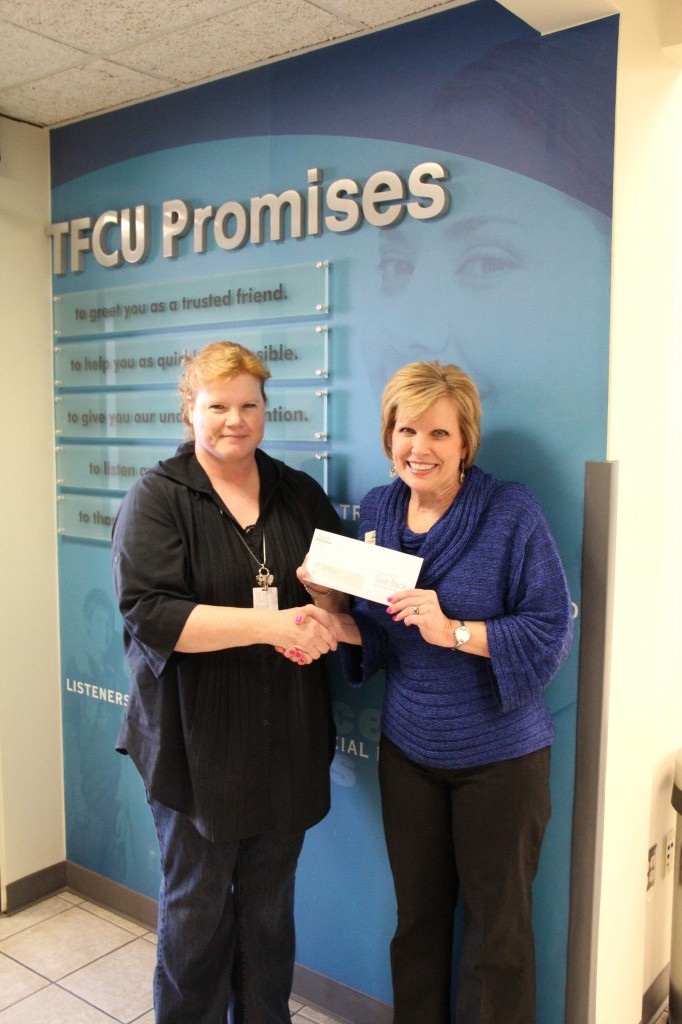 There were several seconds of stunned silence when Patti Ellis found out her January direct deposit had been matched as part of TFCU's Give Back program.
"I thought I was getting a prank call," she said. "I'm normally not a winner of anything; it was a huge and very pleasant surprise."
Ellis became a TFCU member when her husband started working at Tinker Air Force Base as a data analyst about six years ago. The couple enjoys the convenience of the credit union to their places of work, especially her husband, who has access to several locations on base. Ellis complimented TFCU on the friendly service she always receives and raved about her interest earning Click Checking account.
"Meeting all the requirements of the account makes a significant difference. I love that it gives you the opportunity to earn more interest, so I'm always checking to make sure I'm doing what I need to do to meet those requirements."
 Ellis admitted she usually spends all her extra money on practical things and that all of her winnings should go into savings. But, this time, she said, "I'm going to spend some of it on me, maybe a new purse."
And, considering she's a hardworking clinic administrator for Integris with two grown, married children, we think that sounds like a reasonable plan, just so long as she doesn't spend it all on that purse. Congratulations and happy shopping, Patti!
 As a TFCU member, you can be a Give Back winner, too. Simply by using the TFCU products and services you love, you become eligible for rewards in these categories:
 EVERY DAY
Three members using a MoneyPlus card for a purchase will be reimbursed up to $100
 EVERY MONTH
Ten active Home Branch users will win a $100 gift card
Ten active Home Branch Mobile users will win a $100 gift card (New in 2013!)
Ten BillPay users will be reimbursed up to $500 for a bill paid online
One member using direct deposit will have their deposit doubled up to $2,000
One member with a loan payment will be reimbursed up to $1,000
One member with a TFCU credit card will have their payment reimbursed up to $1,000
One member with a mortgage through TFCU will have their payment reimbursed up to $1,000