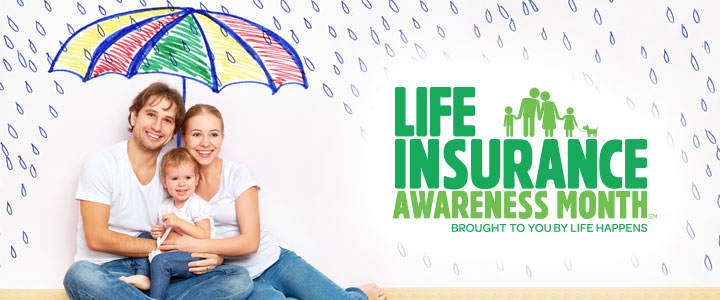 September is Life Insurance Awareness Month
We go to great lengths for our loved ones. We work hard to provide them with a life filled with happiness, comfort and opportunity. In fact, there's almost nothing we wouldn't do for our loved ones. We re-arrange our schedules to never miss our kids' sporting events. We put in extra time at work to save up for that special family vacation. We rush out of the office to make sure we're home in time for dinner with our loved ones.
But what if you died tomorrow and were no longer around to provide for your family? Without your income and all of the other things you do for your loved ones, would they be able to maintain their current lifestyle and keep future plans on track?
That's where life insurance comes in. It can't put your family's life back to how it was, but it can keep your loved ones in the world they've always known. So if you think you need life insurance (or more than you currently have), now is the time to do something about it.
At no cost or obligation, a licensed agent at TFCU Financial Advisors can help you identify the type of life insurance suited for your personal circumstances and then offer solutions to meet those needs.
Contact (405) 737-0006 to schedule an appointment today.
Insurance and fixed annuities provided at Tinker Financial Services:
NOT NCUA insured, not federally insured, or insured by any other government agency
NOT AN OBLIGATION of the credit union
NOT GUARANTEED by the credit union or any affiliated entity