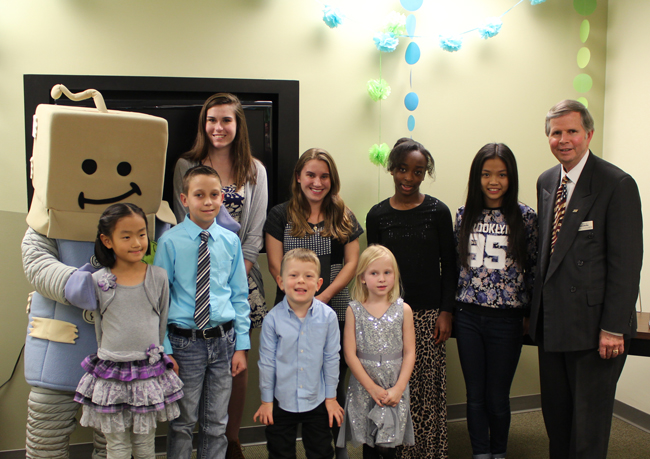 Congratulations to our Scholarship Winners
Eight Oklahoma students have a little extra cash as they prepare for their education. Congratulations to the four students who received first place and the four students who received honorable mention in the 2016 Scholarship Contest.
Sponsored by TFCU Financial Advisors and TFCU's SaveAbles Kids Club, the contest was open to TFCU members age 18 and under. Contestants submitted a drawing or photo showing what they want to be when they grow up. Entrants 12 and older also wrote a short essay on the subject "My college dreams are…"
Category A (ages 6 and under)
1st Place: Lila Russell (age 6), Edmond, OK – Chef/Vet
Honorable Mention: Aaron Pearce (age 3), Edmond, OK – Chef
Category B (ages 7-11)
1st Place: Kathy Liu (age 7), Stillwater, OK – Author/Illustrator
Honorable Mention: Monae Gordon (age 11), Spencer, OK – Track Star
Category C (ages 12-14)
1st Place: An Anh (age 13), Midwest City, OK – Doctor
Honorable Mention: Joshua Shaw (age 13), Norman, OK – Barber
Category D (ages 15-18)
1st Place: Haley Sandell (age 17), Oklahoma City, OK – Pixar Concept Artist
Honorable Mention: Claire Holloway (age 18), Oklahoma City, OK – Artist
Securities are offered through RAYMOND JAMES FINANCIAL SERVICES, INC., Member FINRA/SIPC, an independent broker dealer, and are not insured by NCUA, not federally insured, or not insured by any other government agency, are not deposits or obligations of the credit union, are not guaranteed by the credit union, or any affiliated entity, and are subject to risk, including the possible loss of principal. Tinker Federal Credit Union and TFCU Financial Advisors are independent of Raymond James.