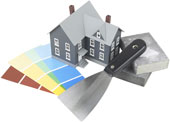 Add Home Improvement and Maintenance Costs to Budget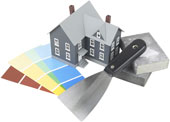 Home ownership is the biggest investment most people will ever make. But, keep in mind, buying your home is just the beginning. When deciding how much house you can afford, the National Endowment for Financial Education (NEFE) suggests you consider these factors:
Utility costs (includes heating, water, electricity, sewer, telephone, computer Internet hookup, cable bills and trash collection) can add up to 25 percent of a household budget, sometimes even more.
Be prepared for maintenance and repairs to your home. NEFE recommends you save between 1 percent and 3 percent of the value of the home annually, the average cost of home maintenance and repairs.
Use the report provided by the home inspector during the buying process to prioritize your "to do" list for maintenance.
Consider future value when considering improvements. Landscaping and remodeled kitchens and bathrooms will add more value than an extra bedroom or pool, according to most realtors and contractors. Also, be aware of "over improving." The general guideline is you cannot expect a house to sell for more than 20 percent above the neighborhood average, according to NEFE.